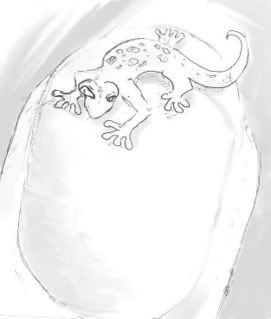 Sclamander
A small lizard like creature, about a centimeter in length. They are parasitic and like to live under fingernails or in hair, causing itchiness. They are extremely clean creatures and will not inhabit a dirty person.
They are also very fond of toast with strawberry jam.
They dislike smoke, so if one wishes to get rid of them they need only smoke them out. Or better yet light themselves on fire.